The University of Alberta Properties Trust (UAPT) is creating a Conceptual Master Plan to guide the development of West 240, a parcel of land located between the communities of Grandview and Lansdowne, and between Whitemud Creek and 122 Street.
View the Preferred Master Plan Concept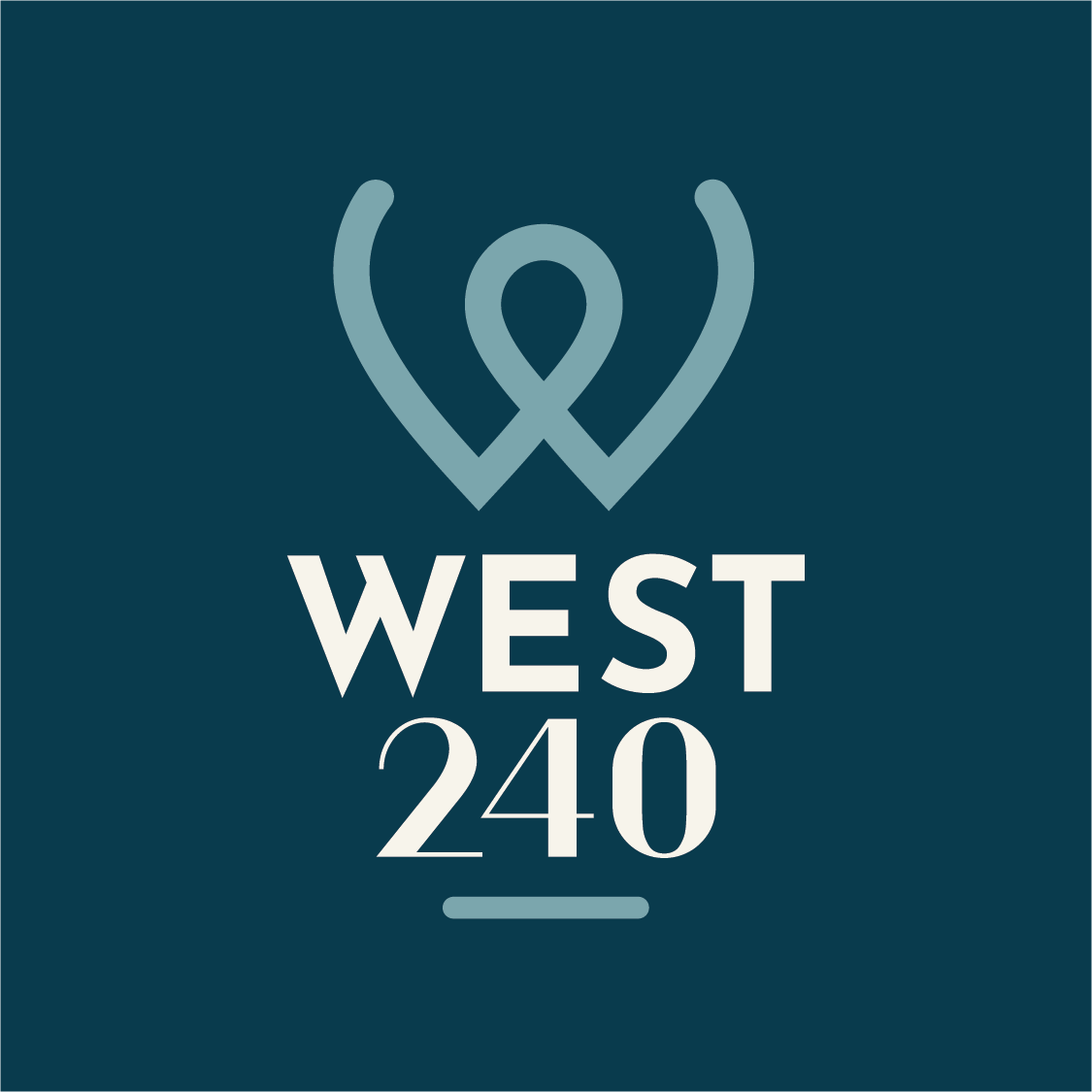 Provide your feedback on the Preferred Master Plan Concept by completing the survey by December 8, 2023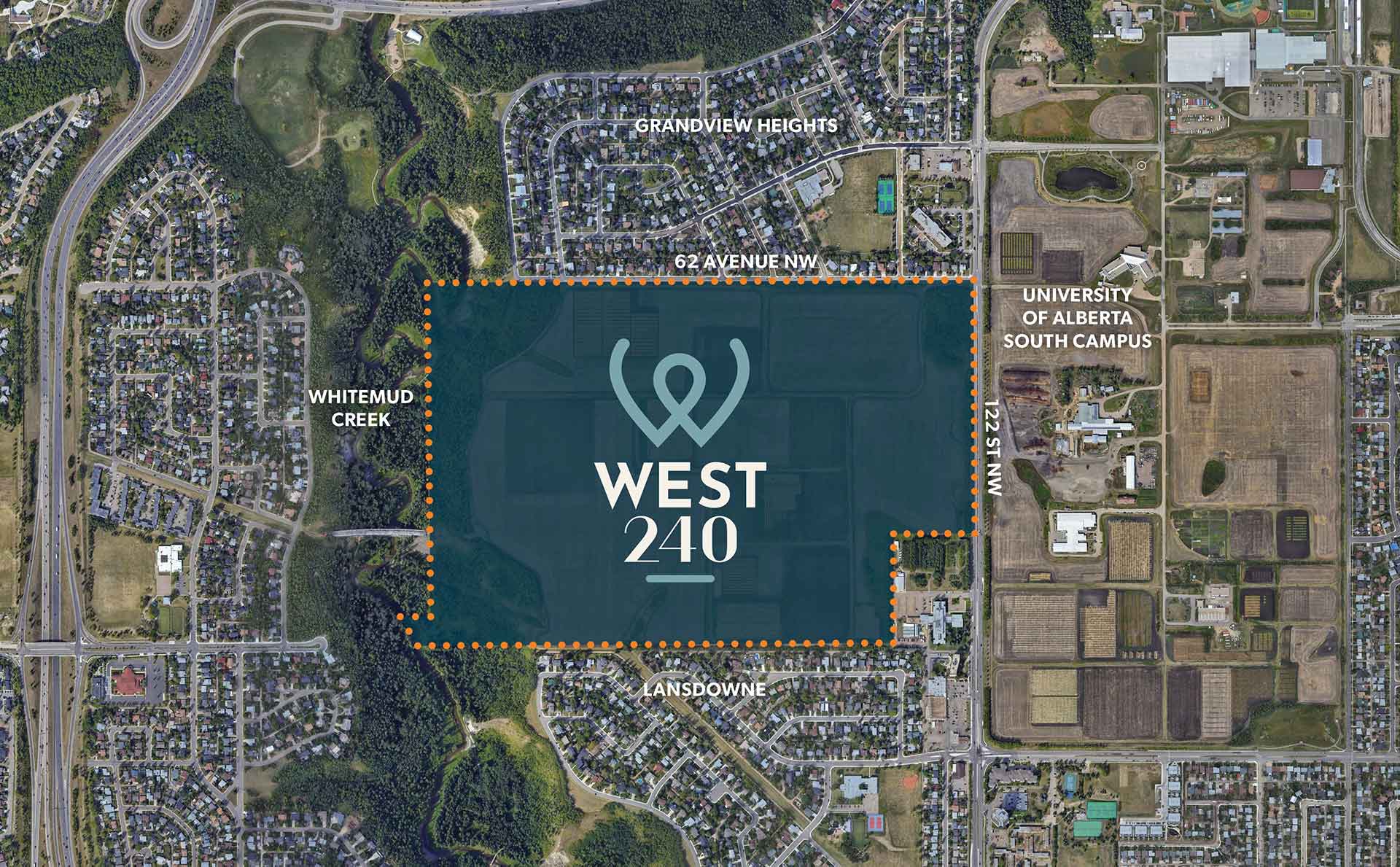 The West 240 lands lie in the heart of Edmonton, one of Canada's youngest and fastest-growing cities. The size and location of the lands represent a once-in-a-generation opportunity to build a people-centred community that contributes to the vitality of the surrounding neighbourhoods and the city of Edmonton.
We acknowledge this traditional land within Treaty 6 Territory. We honour the diverse Indigenous Peoples whose ancestors' footsteps have marked this territory for centuries including Cree, Dene, Saulteaux, Nakota Sioux and Blackfoot peoples. We also acknowledge this as the Métis' homeland and the home of the largest concentration of Inuit south of the 60th parallel. It is a welcoming place for all peoples who come from around the world to share Edmonton as a home. Together we call upon all our collective, honoured traditions and spirits to work in building a great city for today and future generations.